HEMO Logistics is always looking to add new members to its growing team. If you meet the requirements outlined below, submit your application on this page today! We look forward to meeting you.
Minimum 3-year experience with valid AZ license.
Clean CVOR and Abstract (last 3 months).
No accidents within the past 3 years.
25 years minimum age requirement.
Competitive hourly rates for short haul drivers.
Competitive per mile rates for long haul drivers.
Various group benefit packages offered.
No fuel surcharge is paid or added to pay. Pay settlements are all inclusive.
All units are equipped with GPS tracking.
Dedicated support for drivers.
Dash cams on all tractors.
Fleet wide ELD tablets are used.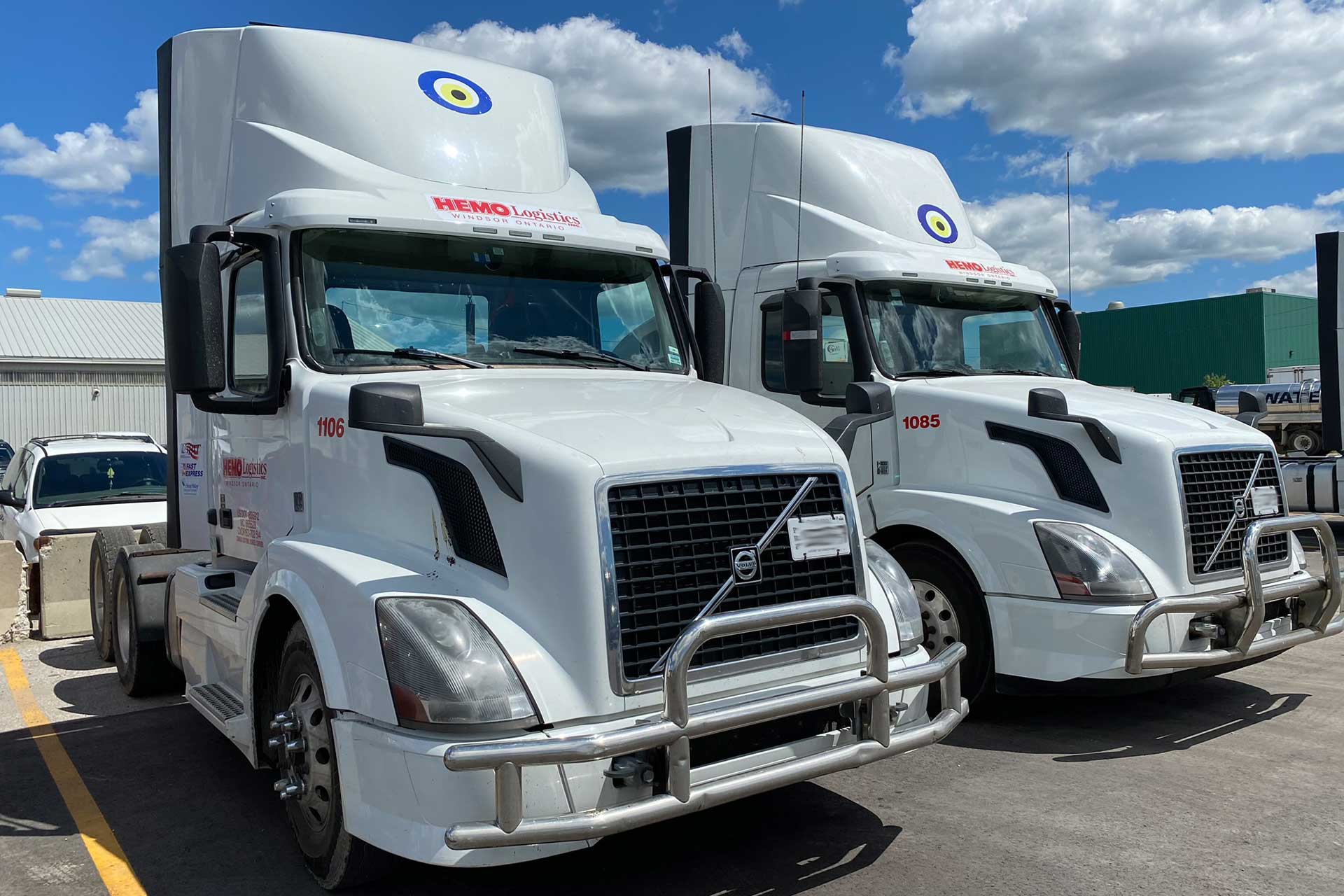 How to Submit an Application
Review the qualifications that are listed above to ensure that they match your credentials. Review the pay packages listed above to ensure that they match your needs.
Download the attached Driver Application PDF through the button found at the top of this page and save it your device. (Step 2 only necessary if applying to drive for HEMO Logistics)
Complete the fill sections of the Driver Application PDF and save the edited version to your device. Gather any additional documents you require (cover letter, resume, etc.) to prepare for submission.
Complete the fill sections of the contact form found directly below on this page. Attach the Driver Application PDF and any additional documents you require (cover letter, resume, etc.) and click "Send."
2045 North Talbot Road, Oldcastle, ON N9G 0C2